Controllers
Control any manufacturer's virtual instruments and synth plug-ins from a single interface; add an infinite number of MIDI assignable switches, sliders, and four Joystick panners.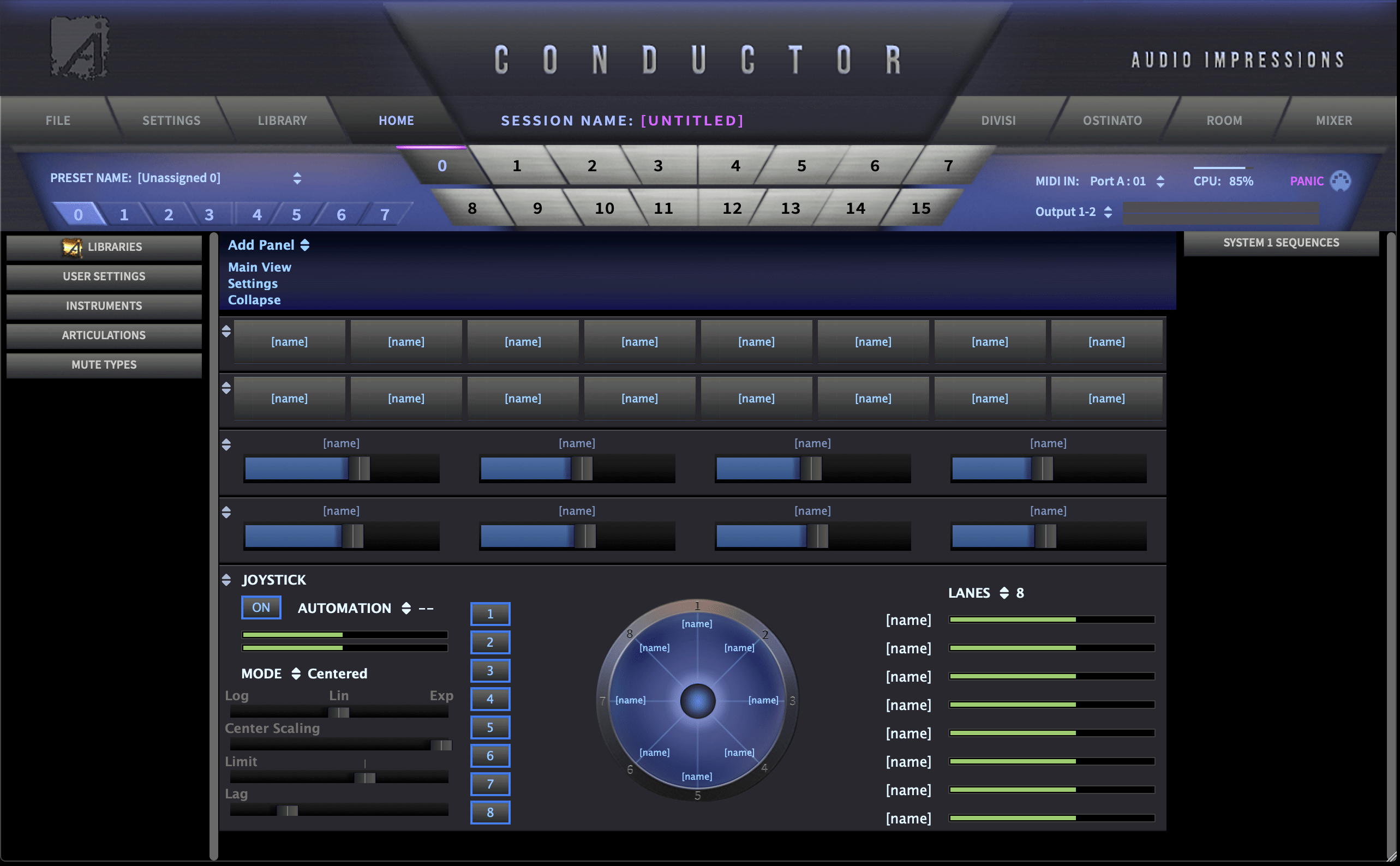 PROGRAMMABLE BUTTONS
Conductor's programmable buttons control MIDI switching. Switch articulations, trigger pattern generators, and Mute and Solo various instruments just like hardware controllers. Buttons are user-selectable in 10 button styles and 8 color choices.

PROGRAMMABLE SLIDERS
Conductor's sliders control MIDI continuous controller functions. Adjust performance volume, vibrato, and timbre just like hardware controllers. Sliders are user-selectable, with 8 color choices for each slider.

PROGRAMMABLE JOYSTICKS
Cross-blend up to 8 different MIDI plug-in instruments' audio outputs, in real time, using the Joysticks panel control ball. The ball movements can also be captured and played back from your DAW track automation lanes.

Controllers comes with Conductor. It is also available as a Mac/Windows compatible audio plug-in for AU, VST3 and AAX plug-in formats.