Ostinato
Trigger Ostinato sequences in real-time via key switches or hardware devices. Create an entire piece on the fly with multiple preset Ostinato sequences.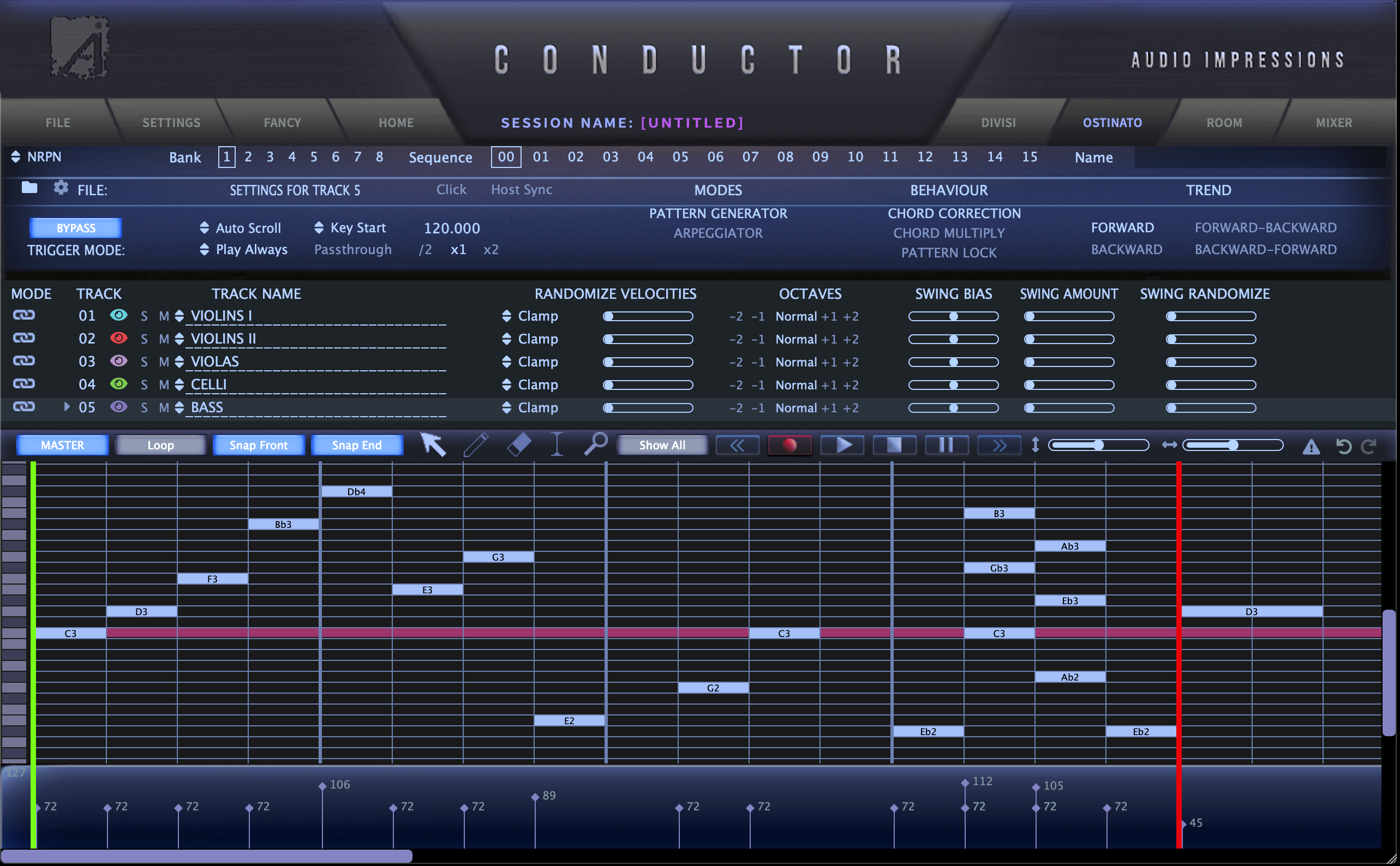 Ostinato is our built-in MIDI Sequencer/Pattern Generator/Arpeggiator. It's a companion to the Divisi page, because each Divisi System automatically has its own companion Ostinato instance, and each Divisi Stem has its own Ostinato Track. Ostinato tracks can be set with completely different patterns and behavior modes, or you can have one track that affects all Divisi stems simultaneously.
Ostinato comes with Conductor. It is also available as a Mac/Windows compatible audio plug-in for AU, VST3 and AAX plug-in formats.