The Room
Spatial sound placement of sampled instruments and synths in a virtual room with mic bleed simulation.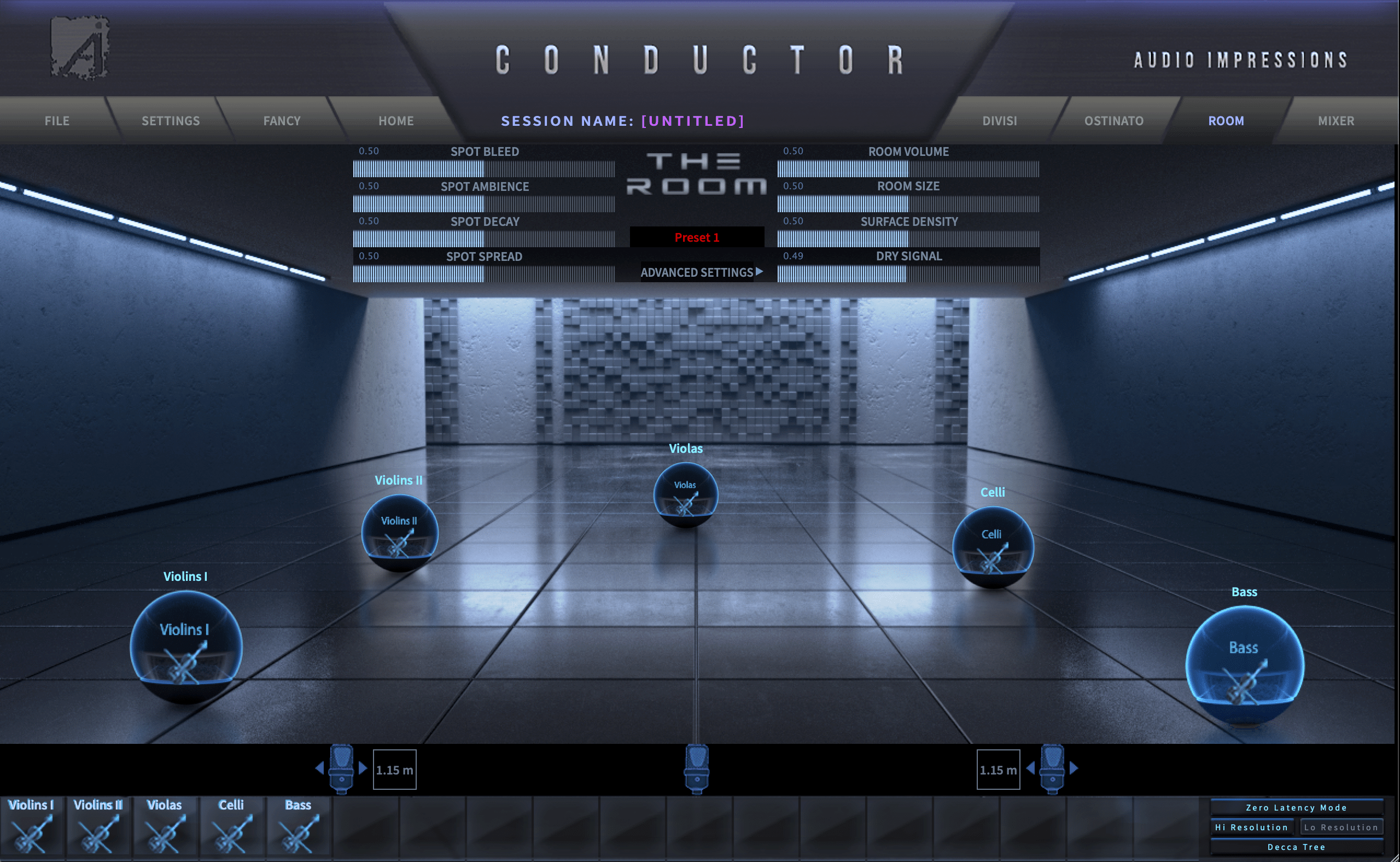 The Room is our patented microphone bleed simulator that recreates the interaction of multiple microphones (Spot Mics) during a recording session. The Room also recreates the separate room mics (Decca Tree) that capture the overall ensemble from a conductor's perspective.
In addition to composing with virtual instruments, composers often overdub vocals and other solo instruments in their home studios. However, recording discrete instruments in a small recording room results in an unnatural "overdub" sound. The Room also packaged as a separate DAW plug-in for composers, musicians, and engineers wishing to recreate the sonic signature of a live ensemble recording environment with The Room.
In live ensemble recordings, each musician or group of musicians has a spot microphone closely in front of them. When the ensemble performs together, the sound of each instrument bleeds, in varying degree, into the mics of the other musicians. The farther apart the spot mics, the less mic bleed and proximity effect. The Room's "Spot Mic Process" simulates this effect.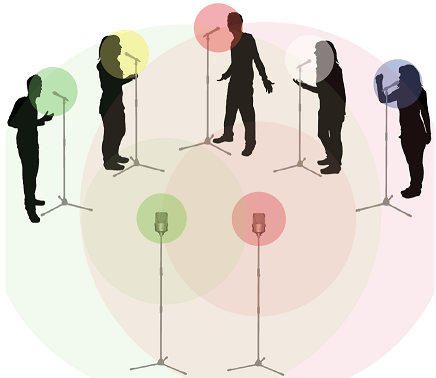 In addition to the various spot mics, it is also common to record the room sound with two or more room microphones placed at a moderate distance from the conductor's perspective. The Room's "Room Mic Process" also simulates the "Decca Tree" effect.
The Room comes with Conductor. It is also available as a Mac/Windows compatible audio plug-in for AU, VST3 and AAX plug-in formats.